This is the page we use for thanking our Patrons, sponsors and donors!

A big THANK YOU to our newest Corporate Sponsor....The Systems Group, Inc. Glastonbury, CT
Thanks for your encouragement and performance space!
New Britain Museum of American Art! New Britain, Connecticut http://www.nbmaa.org/
The Carousel Museum, Bristol, Connecticut
Charter Oak Cultural Center, Hartford, Connecticut
Timex Expo Museum in Waterbury, Connecticut http://www.timexpo.com/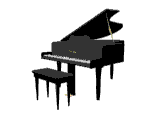 Thanks for rehearsal space!
Grace Episcopal Church - Hartford, CT