We all have important values and ideas, things we care about and want to share. Blackledgemusic,Inc. contributes positively to this world through our music. We want to educate, enlighten, entertain,and present ideas for thought,through the experience of chamber music. PLEASE VISIT OUR NEW SITE (2015) http://blackledgemusicinc.com for UPDATES and CONCERT INFORMATION
Blackledgemusic,Inc. "Mission Statement"
Blackledgemusic,Inc. was incorporated in 2002 as a 501C organization. The consortium members and groups are dedicated to performing interesting and unusual mixed chamber music. The musicians in various combinations, and often in association with other media artisans perform varied programs at a mix of public venues. The goal of the organization is to provide access to unique programs for many types and ages of audience.
Blackledge Flutes August 25,2013 - Goff House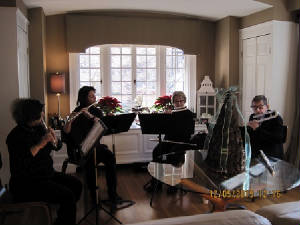 Blackledgemusic,Inc. - East Hampton, CT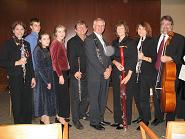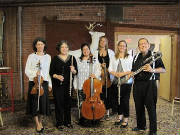 Mark Twain Holiday House Tour 2015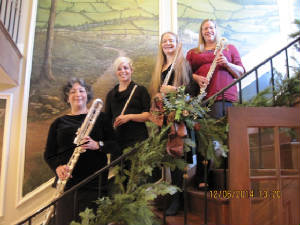 2015-2016 Season -
Blackledge Flutes performed for the Mark Twain Holiday House Tour in December 2015.
March 21, 2016 Blackledge Flutes performs at Evergreen Woods in North Branford at 7:30 PM
Rosewood Consort continues its Historical Performance concerts look for announcements on Facebook for dates and times.
Charter Oak Flutes will present several concerts in 2015 and 2016.
A Blackledgemusic, Inc. mixed chamber music concert will be planned for "The Carousel Museum in Bristol, CT" for early spring...if spring ever gets here!!!!
Mixed Chamber Music Concerts